Honest, Empathic & Experienced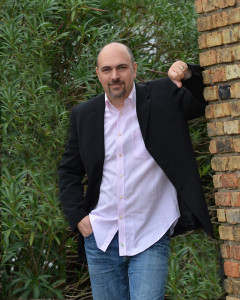 Jeff Pinkerton, OD, is a second-generation optometrist. He graduated from North Carolina State University with a degree in zoology and went on to earn his Doctor of Optometry degree from the University of Houston in 1993. Dr. Pinkerton enlisted in the U.S. Army, achieving the rank of captain and earning a Meritorious Service Medal for medical service before entering into private practice here in East Texas in 1996.
Patients appreciate Dr. Pinkerton's approachability, down-to-earth manner of speaking, and high standard of professionalism. He greets patients in cowboy boots instead of a white coat.
Dr. Pinkerton sponsors Union Grove ISD archery events and promotes archery as an accessible sport and a lifelong pastime. He also provides funding for hands-on soil science experimentation at Elysian Fields High School. Along with archery, he enjoys fishing, woodworking, beekeeping and overseeing his family-run side business, Honey Eye'm Home. Dr. Pinkerton sits on the board of directors of the Marshall Beekeepers Association and is a member of the Texas Optometric Association, the College of Optometrists in Vision Development, the American Academy of Orthokeratology, the National Honey Board, the American Beekeeping Federation, and the American Pastured Poultry Producers Association.