Lenses for reading disorders and color deficiency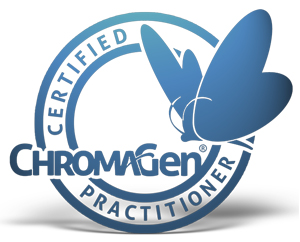 Insight Eyecare introduces for the first time in East Texas a new type of lens that helps patients with visual reading disorders associated with dyslexia, as well as patients with color deficiency (commonly called color blindness). We are the only regional provider of the new prescription-only ChromaGen lenses, which can improve reading ability, comprehension and color awareness instantly and dramatically.
ChromaGen technology does not cure dyslexia. But it has been shown in studies to minimize visual distractions that affect reading and comprehension. For those with color vision deficiencies, the correct combination of lenses can instantly improve their ability to distinguish between colors.
Could ChromaGen help you?
Take a quick seven-question survey at www.ireadbetternow.com to find out if you or a loved one could benefit from using ChromaGen lenses. If you are a candidate, call to schedule an appointment for an assessment by Dr. Pinkerton. You will experience right away how ChromaGen lenses can change your life for the better.
ChromaGen lenses are usually a neutral gray color and can be prescribed as contact lenses or eyeglasses; ChromaGen technology can also be incorporated into existing prescriptions. ChromaGen users look forward to reading whereas before they avoided reading at all costs because they experienced headaches, nausea and fatigue. Words are no longer blurry, doubled or hard to track. Color-deficient patients can see vivid colors for the first time.
ChromaGen can relieve symptoms commonly experienced by patients with dyslexia including:
Double vision
Printed words appear blurry or come in and out of focus
Printed words appear to move up and down or side to side
Printed words appear to scrunch together or pull apart
Printed words appear to wiggle or dance
Spaces between printed lines of text appear to move
Poor handwriting
Eye fatigue from near tasks
How do ChromaGen lenses work?
ChromaGen lenses eliminate some of the visual noise to reduce fatigue and improve reading speed and comprehension.
ChromaGen technology is based on our understanding of visual processing and physiology. Some visual reading disorders and types of color deficiency occur when light enters the eyes and is processed by the brain at different speeds. ChromaGen's filtered lenses change the wavelength of light going into each eye, allowing the speed of the information traveling along the brain's pathways to become balanced.
The only technology of its kind to be cleared by the U.S. Food and Drug Administration (FDA), ChromaGen eyeglasses and contacts work instantly and without negative side effects.
For more information, call Insight Eyecare today or visit www.ireadbetternow.com.
ChromaGen is a registered trademark. The brand name, logo and certification seal are used with permission by ChromaGen Vision LLC.