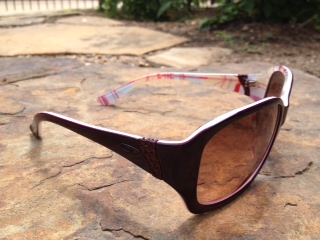 Besides protecting the eyes from damaging UV rays, sunglasses are a fun fashion staple. This season, trendsetters like Beyoncé and Katy Perry are rocking bold round sunglasses and quirky shapes like hearts and hexagons.
Closer to home, oversized sunglasses for women are a popular choice, as are white plastic frames for both sexes. We're seeing more two-toned frames with a solid color on the outside and wild patterns on the inside (visible only from certain angles), as well as frames made from two or more materials, such as Oakley's new Changeover sunglasses with an acetate front and metal alloy earstems.
Vintage-inspired frames also are popular, including a fresh take on cateyes. Kate Spade is one of many designers offering a modernized, softened version of this retro style.
At the same time, we're seeing futuristic-looking styles such as shields, which have a single continuous lens across the eyes.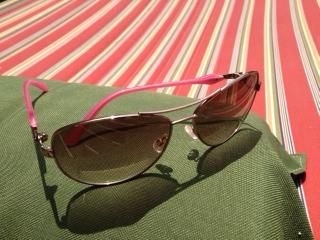 Of course, there are factors besides looks to keep in mind when choosing sunglasses, which I discussed in a previous iCare health bulletin.
Through June 30, Insight Eyecare of White Oak and Kilgore is providing our Facebook friends and loyal iCare readers with an exclusive print-at-home coupon for $50 off any in-stock pair of nonprescription sunglasses. Buy directly from us and never pay sales tax!
Dr. Jeff Pinkerton
iCare for you.